Bisquick Waffle recipe
Light Belgian Waffles made with Original Bisquick mix can be served as delicious treats with morning coffee or afternoon tea. Just add a drizzle of syrup or melted butter. Makes about 12 waffles depending on depth of waffle iron, as some waffle irons require more batter than others.

Bisquick Waffle recipe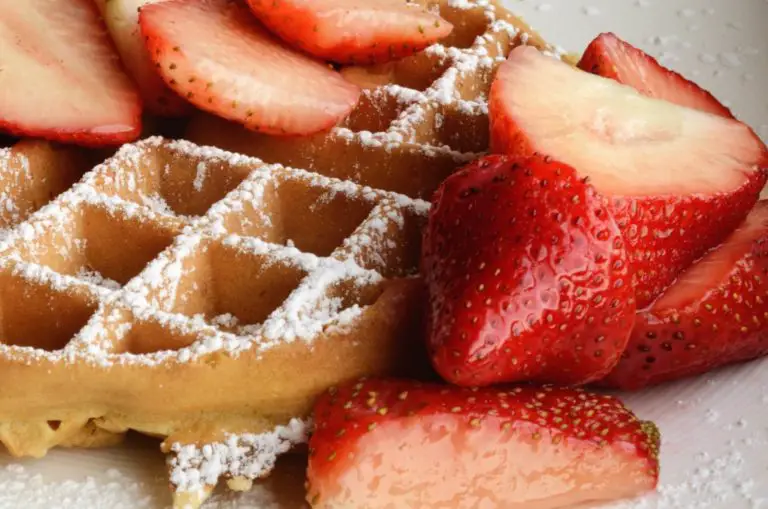 Print Recipe
Ingredients
2

cups

Original Bisquick® batter mix

1,3

cups

Milk

1

Eggs

medium

2

tbsp

Vegetable Oil
Instructions
Heat your waffle iron and then grease it lightly with vegetable oil or cooking spray.

Stir all the ingredients thoroughly until completely blended.

Pour a portion on to the center of your waffle iron and close lid.

Let waffle bake for approximately 5 minutes or until steam stops.

Remove waffle carefully using a spatula or rounded knife.
Notes
What is Bisquick?
Invented in 1930, Bisquick was made popular by executive Carl Smith after he learned that the talented chef on his train car used a homemade biscuit mix that he prepared in bulk to save time during the baking process. The chef's original mix included flour, salt, baking powder, and lard, which he kept fresh for long periods of time by storing over ice. When it came time to bake them in the morning, the chef simply shaped his biscuits and placed them in the oven, effectively saving time without compromising the fresh taste of his biscuits.
After returning from this business trip encounter, Carl Smith initiated the design of the original Bisquick mix by General Mills. All early stages of product design were kept extremely secret, due to looming fears that other companies would beat GM's release of the first biscuit in a box. Sold as the perfectly crafted base to a number of baking projects, like Belgian waffles, Bisquick was advertised to "Make Anybody a Perfect Biscuit Maker."
Bisquick today
Today, Bisquick remains largely unchanged, with the primary exception being the substitution of hydrogenated oils for lard. Bisquick is a mixture of enriched wheat flour (bleached), partially hydrogenated cottonseed and/or soybean oil, baking soda, salt, and dextrose. Bisquick does, however, sell a gluten-free version of the mix, in which the wheat flour has been substituted with rice flour.
Bisquick Original has no cholesterol, and contains 4.5 grams of trans fat per cup. As a heart-healthy alternative, Bisquick HeartSmart contains no trans fats and no cholesterol.
How to substitute Bisquick?
If necessary, Bisquick can be substituted with a mixture of the following ingredients: 1 cup flour, ½ teaspoon of salt, 1½ teaspoons of baking powder, and 2½ tablespoons of oil, melted butter, or lard.